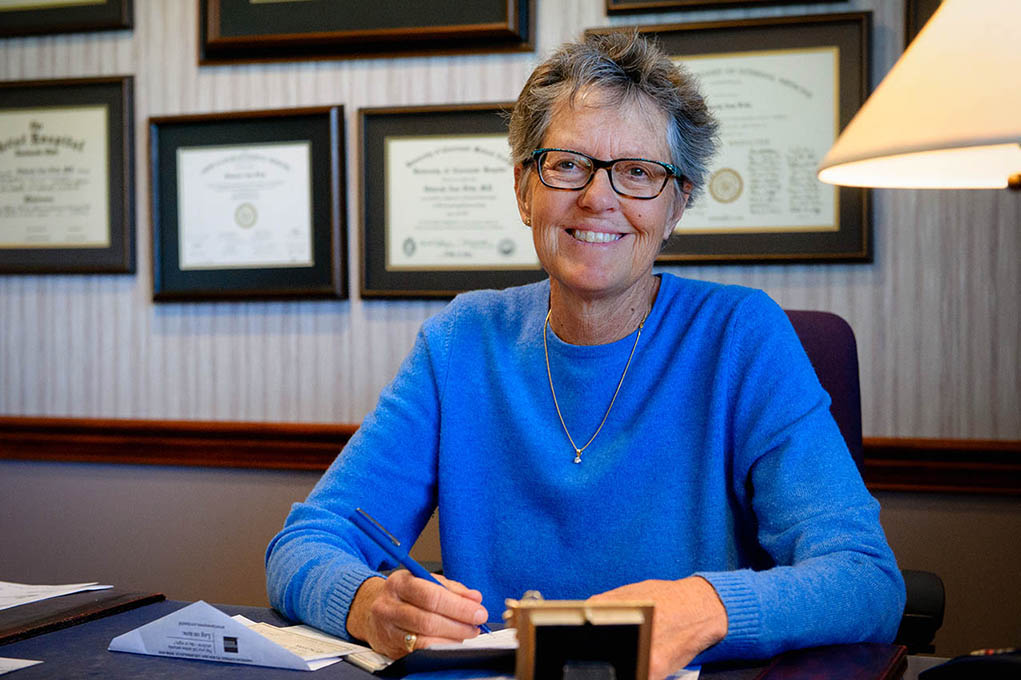 Meet Dr. Fritz
Chances are you'll find Dr. Fritz's bicycle leaning against the wall in her office…in all kinds of weather. Why? Because exercise is important to her; exercise keeps her fit and it keeps her happy, and it's therefore an important part of her daily practice. When she exercises, she's better able to face challenging situations with a clear mind—riding her bicycle or working out with weights or playing golf or walking her dog keep her relaxed and balanced.
Dr. Fritz works diligently to maintain balance, not only for herself but also for her medical practice and for her patients. When you become Dr. Fritz's patient, you'll know right away that she thinks of you as a person with a unique story to tell. And, just as quickly, you'll recognize that you're in the hands of a capable, competent professional who treats you as a person and not as a "client" or a "consumer."
At the time of your first appointment, Dr. Fritz will take some time getting to know a lot about you. But often her patients want to know more about her, as well…about her credentials, her medical practice and philosophy, or the activities she enjoys when she's not in the office. So we made much of that information available on this site.
(Speaking of this website, it was built by Dr. Fritz's very talented nephew, web architect Jerod D. Fritz of Centogram, a Cincinnati-based mobile and web app company If you like it, contact him.)