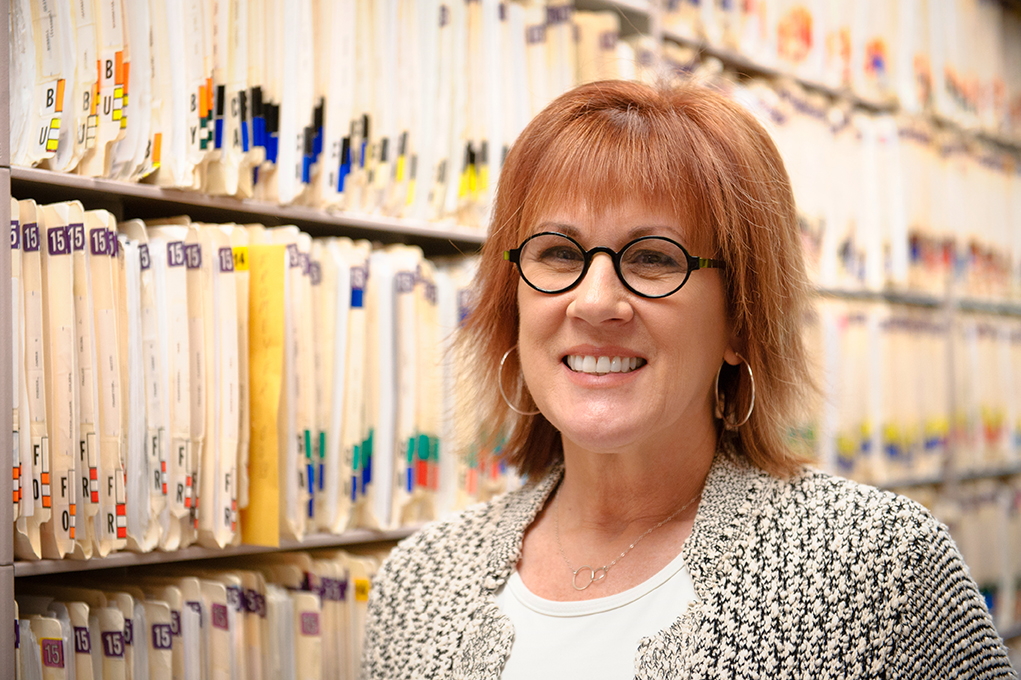 Connie Wallace
One of the first things that might come to mind when meeting Connie Wallace is that "still waters run deep." Connie is confidently low-key and unassuming when you meet her, but that doesn't mean there aren't many surprises beneath her surface.
Born in Mowrystown, OH, a rural community near Cincinnati, Connie is the youngest of six children, and though she was born in a Cincinnati hospital, most of her siblings were delivered at home. She thinks of her large family as "geeky with musical talent" — she and her siblings are "instrument driven," and when they all get together, music happens.
One of Connie's retirement goals is to learn to better play the guitar. Or the banjo. She's already an accomplished pianist, and she dedicated many years to serving Mowrystown Presbyterian Church as the church pianist.
After graduating from White Oak High School, Connie earned her Bachelors Degree in Secondary Education from the University of Cincinnati and then her Masters Degree in Educational Administration from the University of Dayton.
For 35 years, most often in the West Clermont school system, Connie taught high school mathematics, serving for some of that period as the Department Chair. Connie claims she naturally gravitates toward math and the sciences, and because there were no guidance counselors on staff when she was a high-school student, she simply didn't know what careers to pursue with those interests other than teaching. Fortunately, she loved teaching. She loved her fellow teachers and her students, and she continues to enjoy friendships with both her teaching peers and with many of her former students.
Because she leans toward the music, sports, and arts offered in larger cities, Connie eagerly moved to Cincinnati from her rural home to attend UC,  and Connie remains engaged in all these areas. March Madness is her favorite time of year. She would happily attend ALL of the UC basketball and football games… and if no one wants to go with her to whatever game that day, she'll go alone. She attends many Reds games, often with her daughter, Megan, an engineer currently living in Indianapolis. At the time of this writing, Connie hasn't yet attended an FC Cincinnati match, but that will probably have changed by the time you read this. ☺
In addition to sports, Connie enjoys reading, watching movies, playing euchre with her family. She also loves dogs and is one of Murphy's biggest fans. Connie reads daily meditations each morning to remain centered, and she's currently filling the deck at her home with large pots of flowers, tomatoes, and herbs.