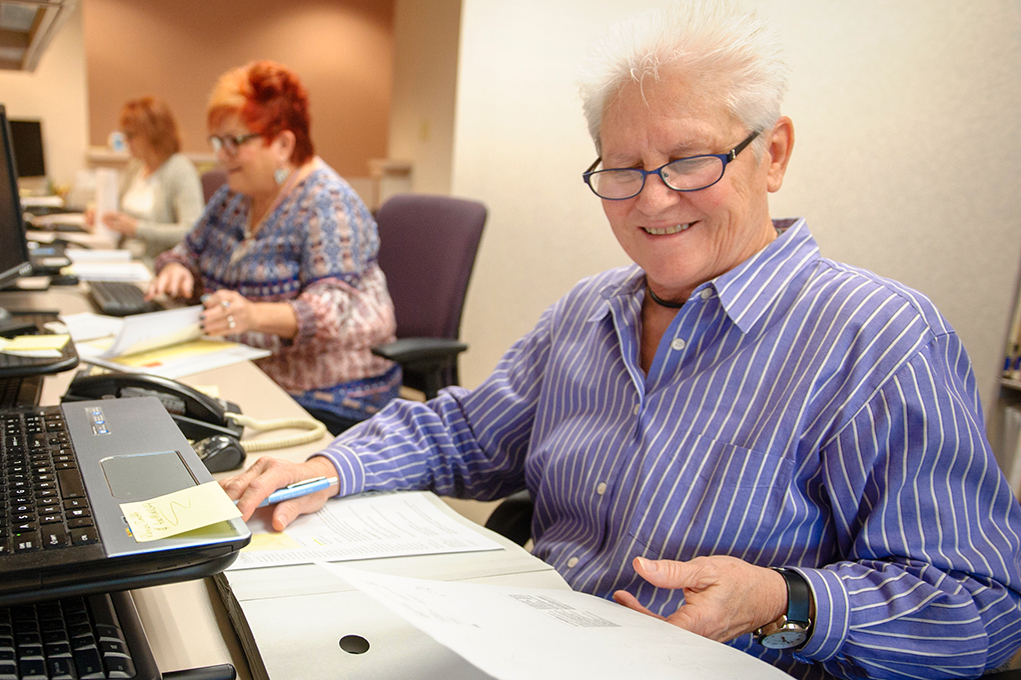 Peggy Meacham
No, it's not your imagination…there are world-class athletes working in the office. And Peggy's one. We think of her as the office utility player. And let's just say right off the bat: There is not a more enthusiastic Univeristy of Kentucky basketball fan in the city than Peggy Meacham. Meach (as Dr. Fritz has always called her) began attending UK basketball games as a 10-year-old child, when her parents held season tickets; those same wildly coveted tickets are now in Meach's hands, and she religiously drives between Cincinnati and Rupp Arena in Lexington all season long to attend every home game.
Meach earned her Bachelor's degree in Health, Physical Education, and Recreation from the University of Kentucky, and she taught Physical Education to lucky students in a number of schools including Cincinnati Academy of Physical Education and Covedal Elementary School.
But Meach is more than a UK fan and more than a teacher…Meach is an athlete. All the while she was earning her degree and teaching, Meach played…she played at the highest level of USSSA softball (where she and Dr. Fritz played on the same teams), and she continues to play the highest level USSSA softball for the senior Ohio Cardinals.
And when she retired from teaching in 2003, Meach began playing competitive badminton; she and her doubles partner won the gold medal in the 2009 Senior Olympic Games, and we believe there are more medals in her future.
In 2009, Meach received the prestigious Greater Cincinnati/Northern Kentucky Women's Sports Association's Masters and Senior Sportswoman of the Year award.
Now, when she's not playing softball or badminton, you can find Meach relaxing in her spectacular garden and surrounded by her pets. For many years, she raised Yorkshire Terriers and had a house filled with them—now her two Yorkies keep friends with two cats.