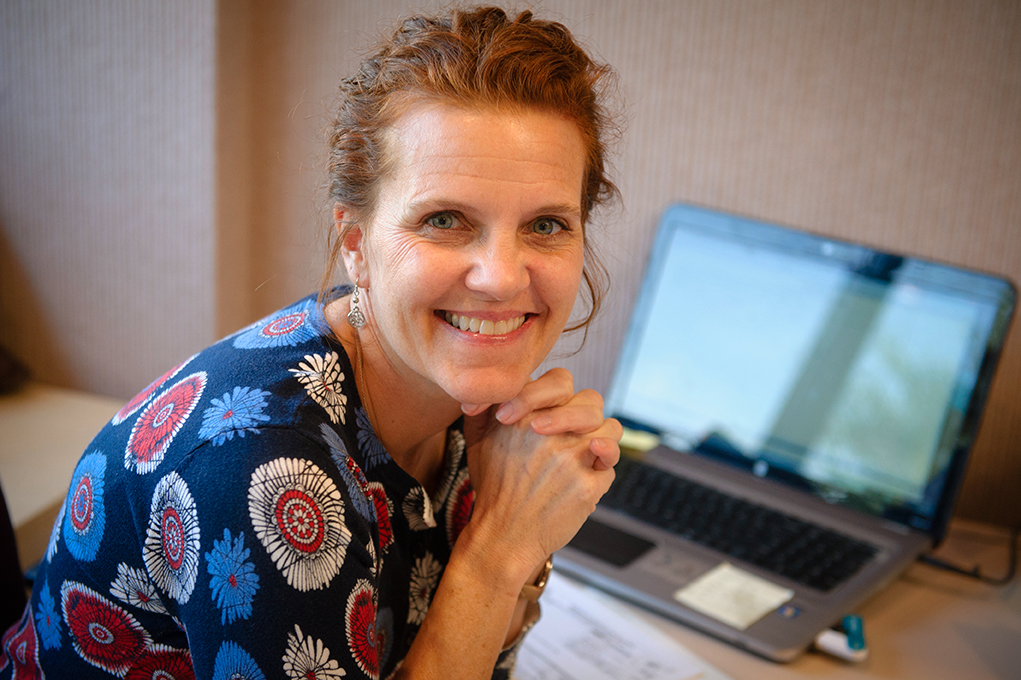 Jenny Bobst
When you meet Dr. Fritz's office manager, Jenny, please be ready to recommend a good book. She loves to read, but rather than browse for new titles in bookstores, she much prefers those suggested by others.
Born in Milwaukee, Jenny grew up in Waukesha, WI, a rural community west of Milwaukee where she and her two sisters played in the cornfields. There was "So. Much. Land," she says. And because there was essentially no civilization other than farms anywhere near her, everyday Jenny rode her bike to a little store ten miles away where she bought candy: Bazooka, five cents.
Jenny recalls growing up in Wisconsin as "fabulous;" there, she enjoyed friends she'd known most of her life—her family was active in the Lutheran church, Jenny ran track and played basketball on a select team…she practiced by dribbling up the driveway with her right hand and down the driveway with her left.
Jenny's family owned a lost-foam foundry…even the children owned shares of the business; and Jenny remembers her first job in her family kitchen, dipping blocks of foam in glue and placing them on a larger pattern for eventual use in manufacturing engine parts.
When Jenny was in her first year of high school, the foundry business brought her family to the Cincinnati suburb of Greenhills, where they lived "south of the [Winton Woods] lake." Jenny attended Greenhills High School, but when Greenhills and Forest Park schools systems merged to become Winton Woods, Jenny transferred to Scarlet Oaks where she completed the Executive Secretary program, served as president of her class, and received the Ohio Department of Education's Award of Merit for academic excellence.
And this is an indication of how smart Jenny is: One afternoon as Jenny pulled into a pony keg for her afternoon Diet Coke, owner Tim Bobst waited on her at the drive-thru window. She thought he was so good looking that she returned the following day for another Diet Coke. She quickly made it a habit, and soon Tim began asking other employees if the woman in the yellow Escape had been by yet that day. The next time he worked the window and Jenny ordered her Diet Coke, Tim asked Jenny if she'd like to go to a Willie Nelson concert with him. That was in June, and Jenny and Tim were married four months later…in October, 2002.
Jenny and Tim have four children, two cats (Joey and Norman), and two leopard geckos, ; they vacation at Hilton Head Island with Jenny's entire family, and lately they've been yearning to head to Alaska or drive through Redwood National Park. And though they love more than anything to watch their kids play football, soccer, and gymnastics, Tim swears that the day they drop their youngest child off at college, they're gonna take off on a two-week celebratory vacation. For two.